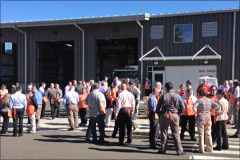 News 8 is proud to partner once again in 2013 withKiddeThe Home DepotandThe Burn Center and the Trauma Center at Bridgeport Hospitalto presentOperation Save A Life– a life-saving program designed to increase public awareness of fire and Carbon Monoxide (CO) dangers.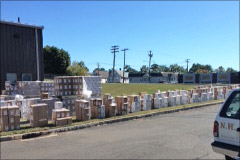 One of the cornerstones ofOperation Save A Lifeis the distribution of smoke alarms to Connecticut families in need; particularly low income, elderly, and other residents at risk in their respective communities. Kidde will again donate smoke alarms and CO alarms that will be distributed by Fire Departments throughout Connecticut.
The donation of smoke and CO alarms with 10-year batteries is huge in terms of peace of mind for those fire departments installing them for the public. "I have been involved in smoke alarm programs since the early 1990's.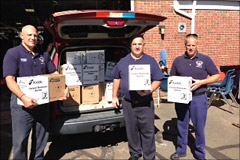 Never has the fire services been able to walk away as confident as we can today with the 10-year alarms knowing that the batteries cannot be removed and those who receive the alarms will be protected for many years to come", said Chief Rob Ross, South Fire District, Middletown.
South Fire District received 60 CO and 90 smoke alarms for their alarm installation program. Seniors, or those who are physically or finically challenged, should contact the South Fire District station to receive the alarms at 860-347-6661
In addition to the distribution of smoke alarms, News 8 has committed to fire safety education and CO awareness by airingOperation Save A Lifeeducational vignettes. The vignettes were produced with help from the New Haven Fire Department and begin airing September 17th.
The Home Depot will also be sharing valuable safety tips at their Save a Life Saturday Event on October 5th from 9-3 pm at the following participating store locations:
Norwalk, 600 Connecticut Ave
Fairfield, 541 Kings Hwy Cut-Off
Manchester, 80 Buckland Hills Dr.
West Hartford, 503 New Park Ave.
Waterbury, Bank St.
Danbury, 114 Federal Road
Enfield, 136 Elm St.
Glastonbury, 115 Putnam Blvd
---